Photos of Historic New York Anti-war, Anti-Islamophobia Rally, April 9, 2011
Al-Jazeerah, CCUN, April 12, 2011
The rallies and march were organized by UNAC. The rally was an anti-war and anti-Islamophobia rally. It was endorsed by 500 organizations. After the rally at the Union Square the people marched down the busy Broadway to Foley Square which is about two miles away.
Imam Abdul Malik Mujahid Founder of Muslim Peace Coalition USA
(www.muslimpeacecoalitionusa.com) and founding member United National Antiwar Committee (UNAC)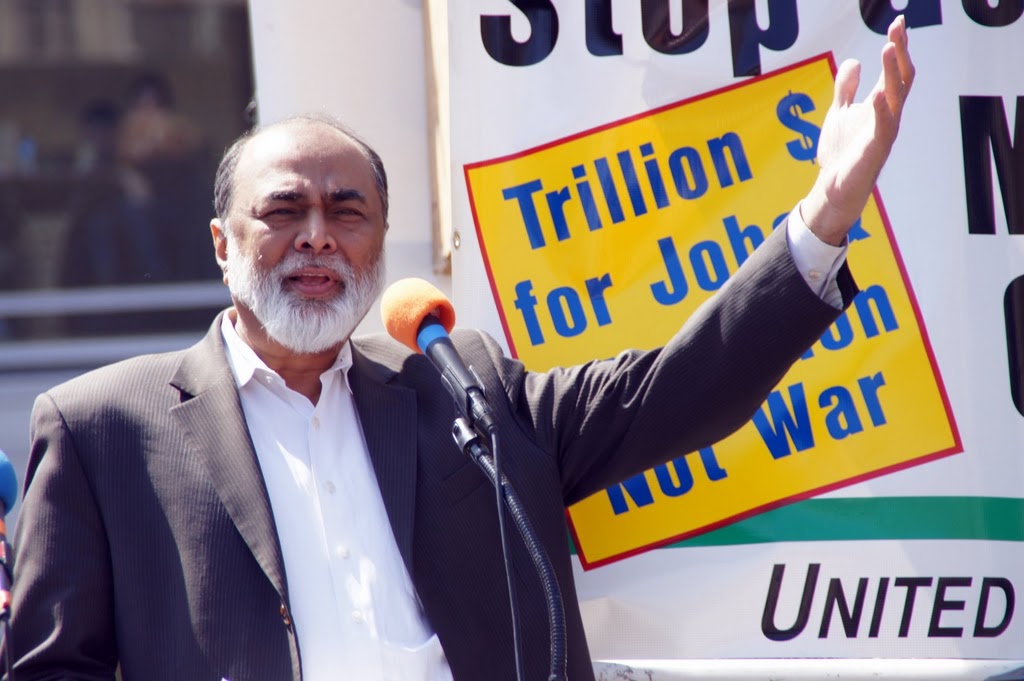 Imam Al-Amin Abdul Latif President of Islamic Leadership Council (Majlish Ash Shura) of New York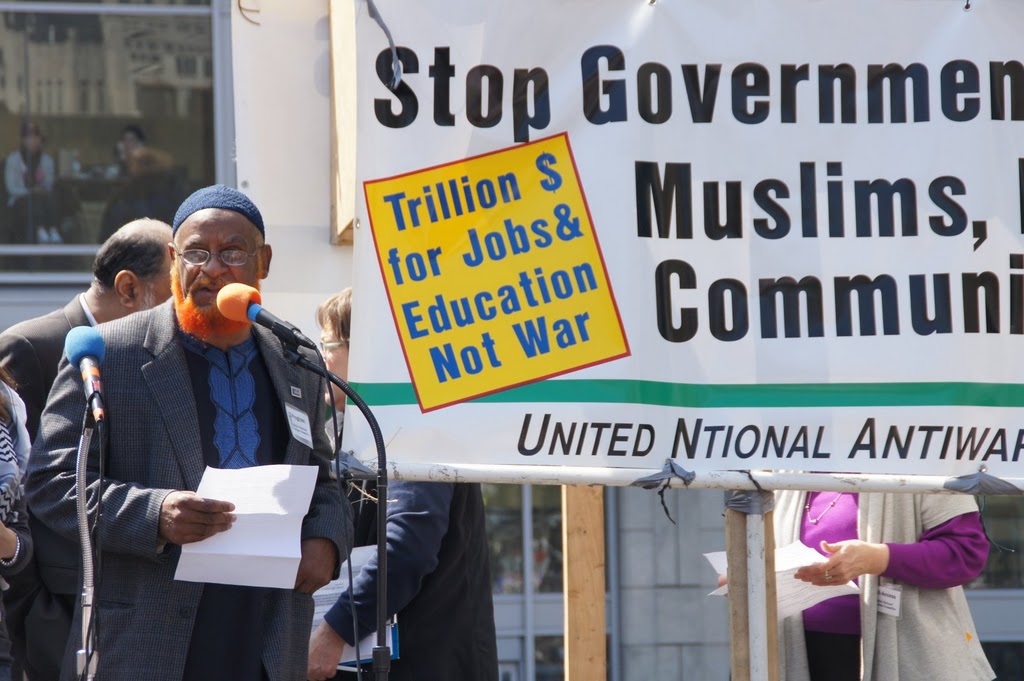 Dr. Shaik Ubaid New York Co-Chir of Muslim Peace Coalition USA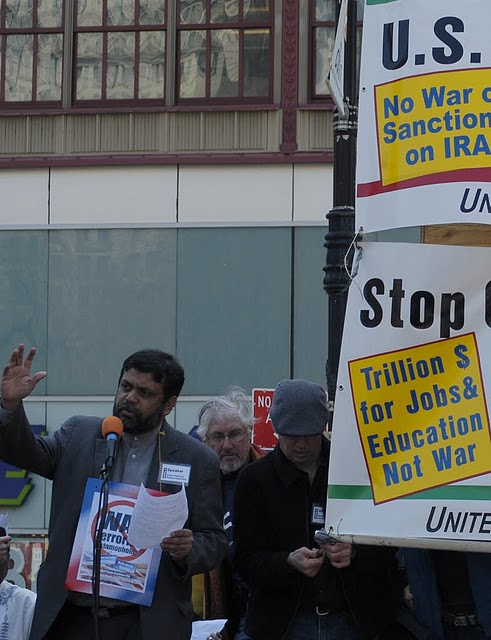 Seemi Ahmed New York Co-Chair Muslim Peace Coalition and Nuruz Zaman the national Vice President of Muslim Ummah of North America (MUNA).
MUNA brought a contingent of 1500 Bangla-Deshi Americans and was the largest ciontingent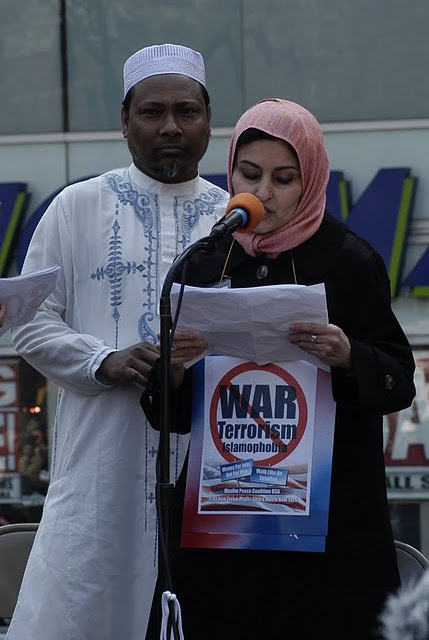 Sara Flounders of International Action Center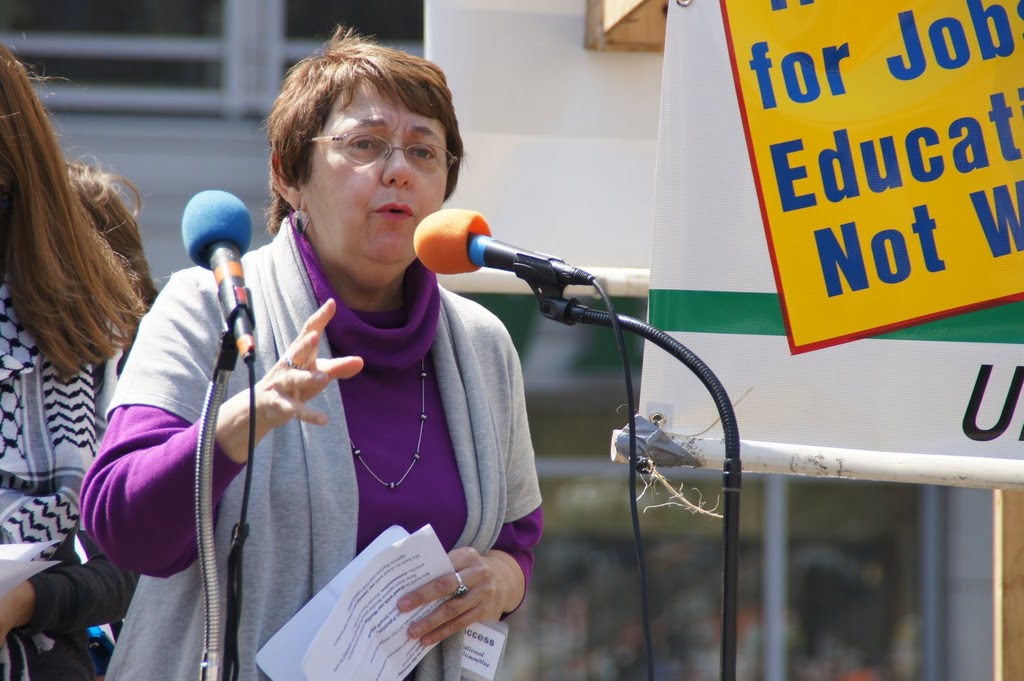 Imam Ashrafuz Zaman Khan of Islamic Circle of North America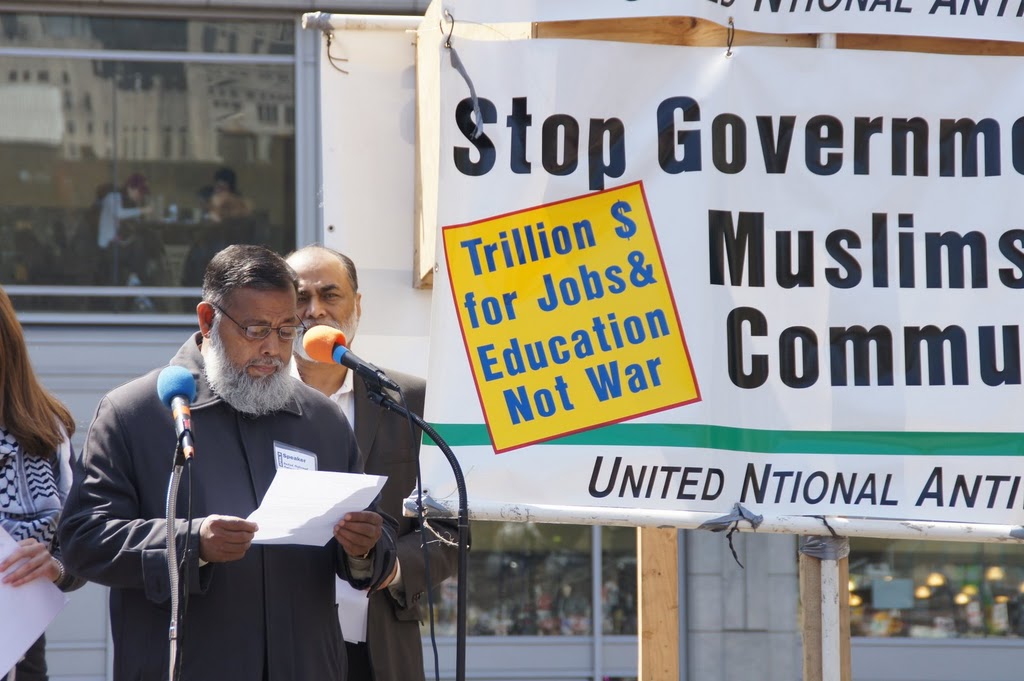 Vijay Prashad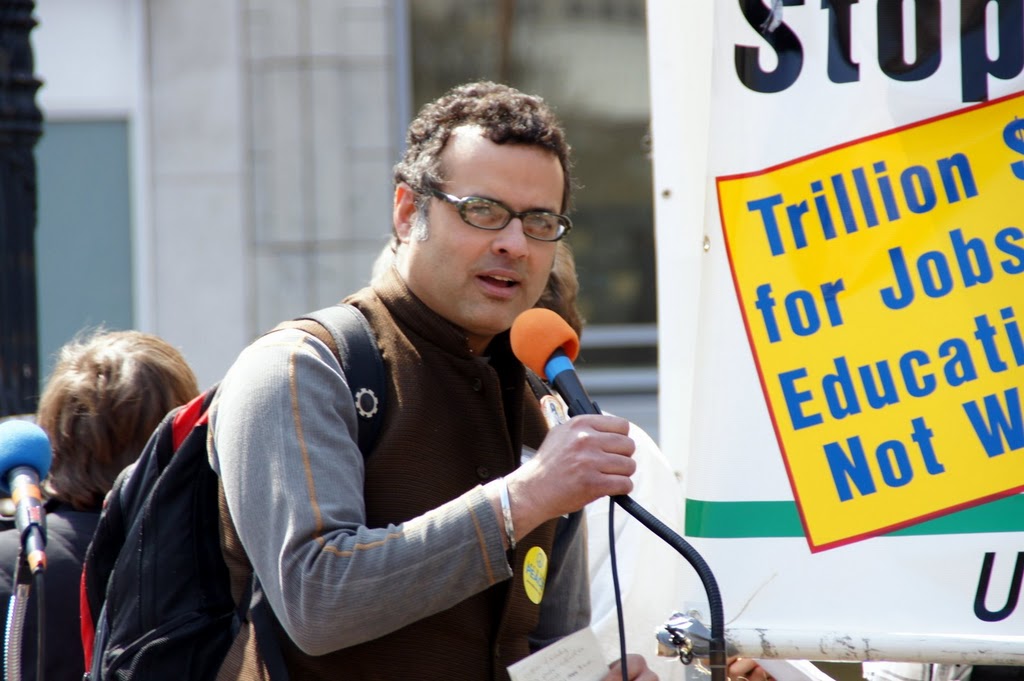 Union Square: Marchers holding MPC-USA's signs against war, terrorism and Islamophobia. Many wore the sign around their necks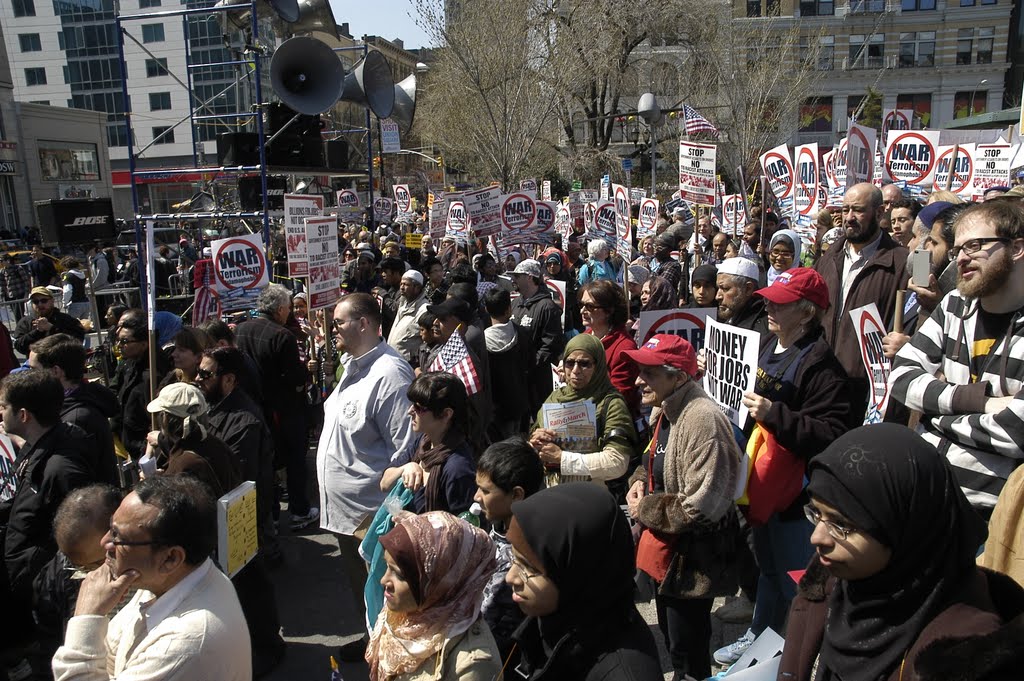 Marchers getting reeady to March
Habeeb Ahmed Chaiirman Islamic Center of Long Island wearing the MPC sign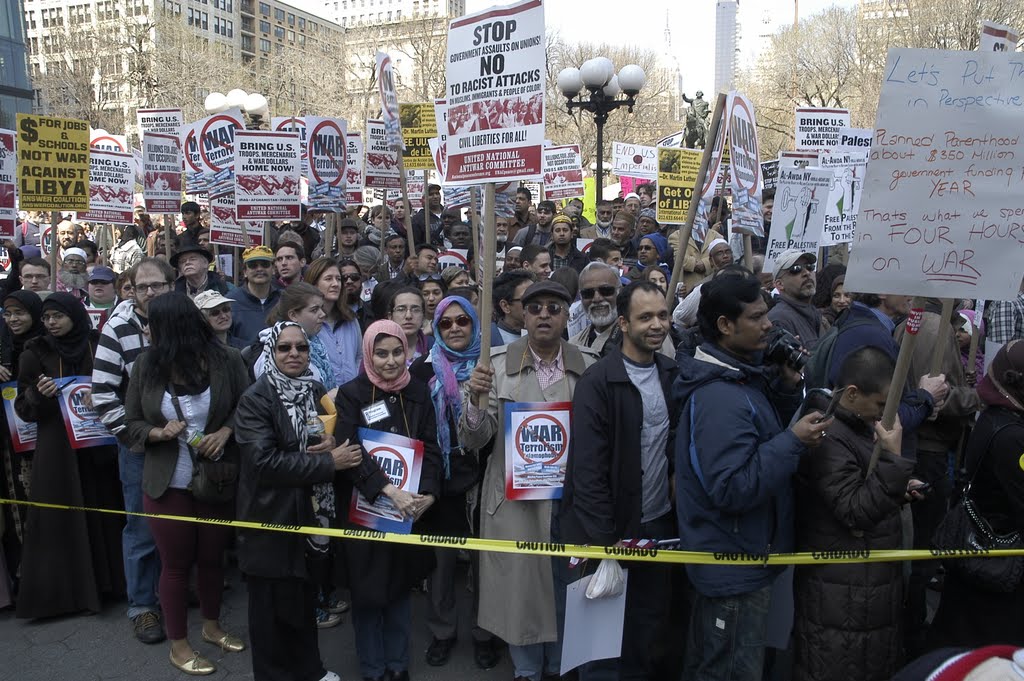 Joe Lombardo (Co-chair UNAC), Shaik Ubaid and Seemi Ahmed (Co-chairs NY chapter of MPC-USA), Rehana Kazi (Hillside Islamic Center), Marilyn Levin (co-chair UNAC) and Mary Rihmond (NOW) led the march down Broadway to Foley Square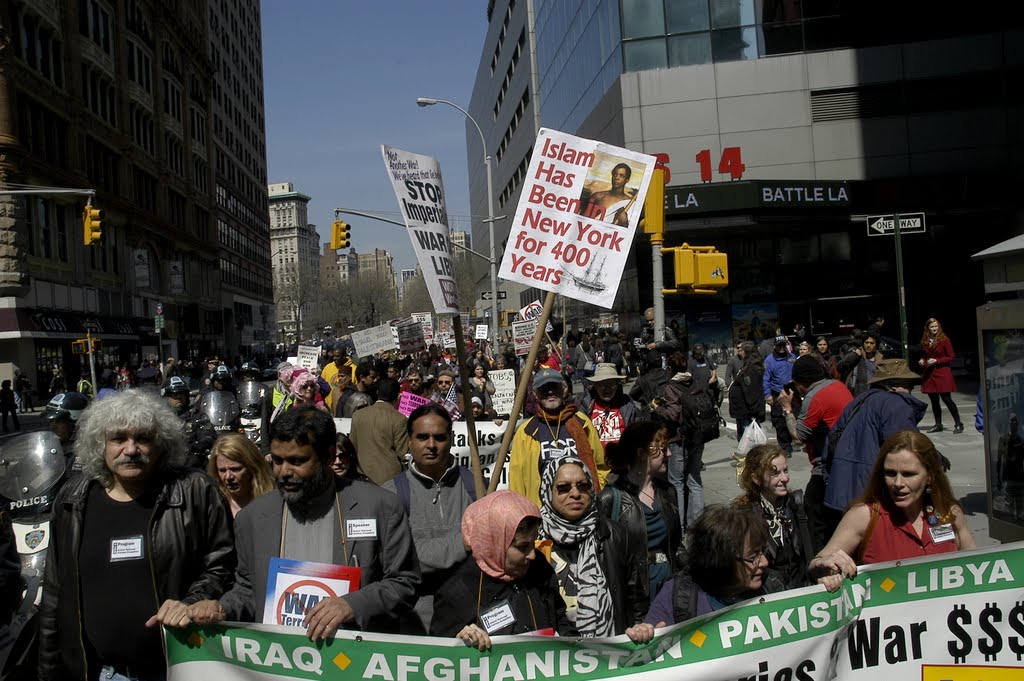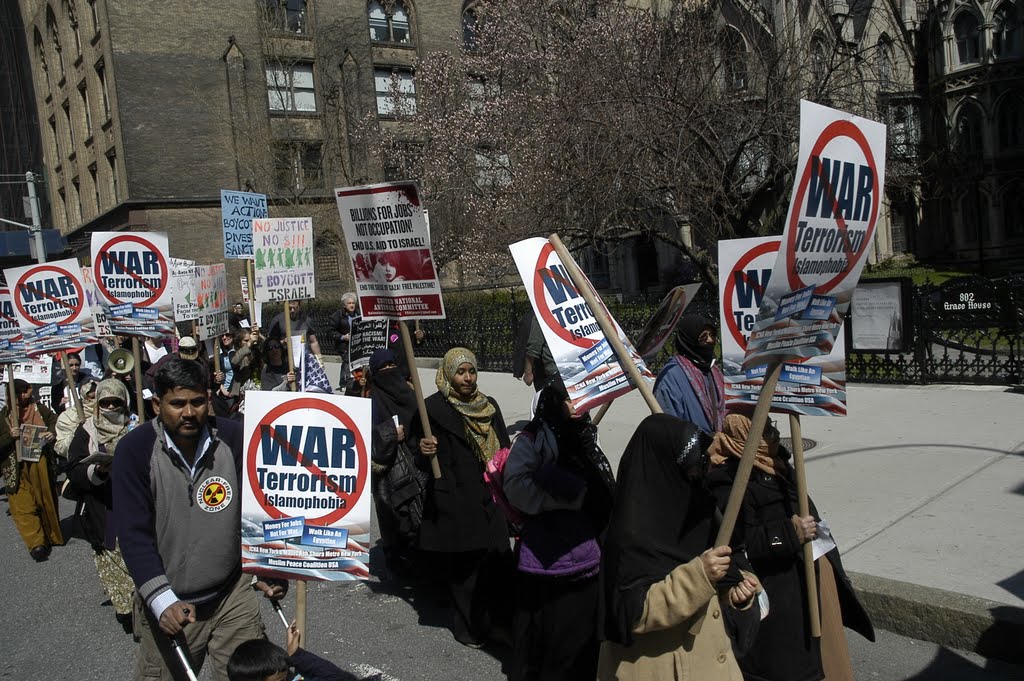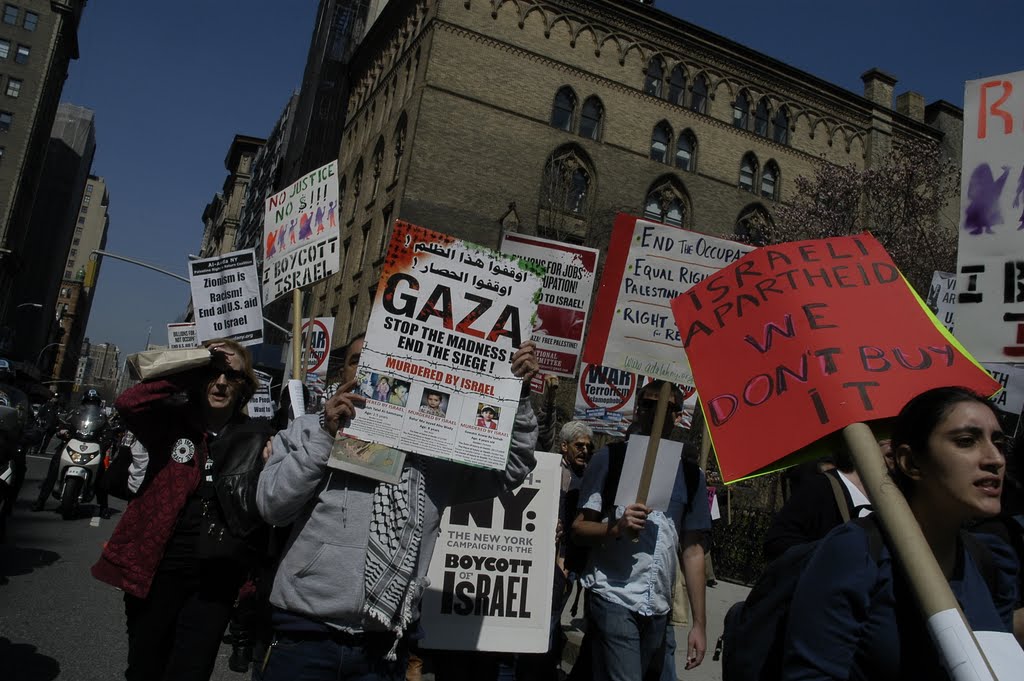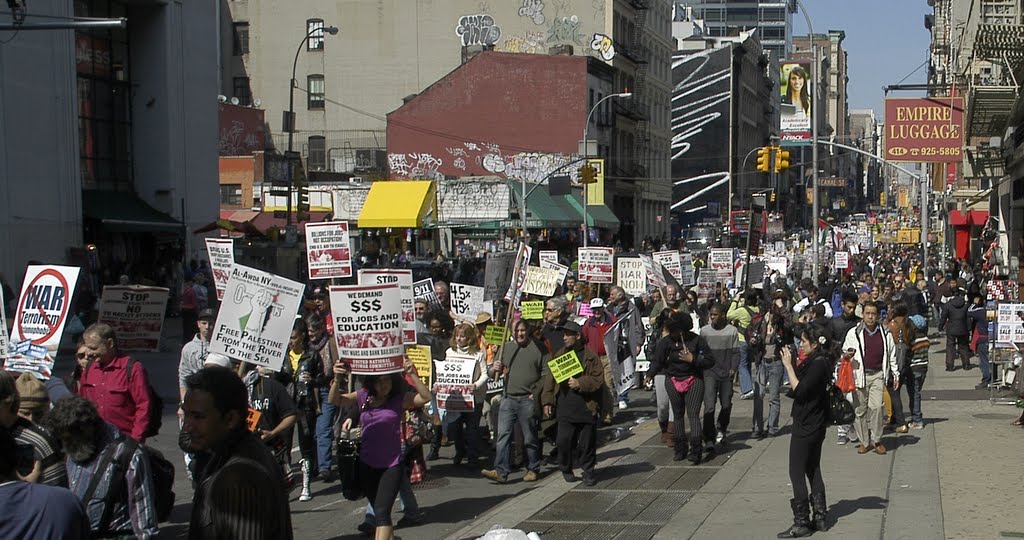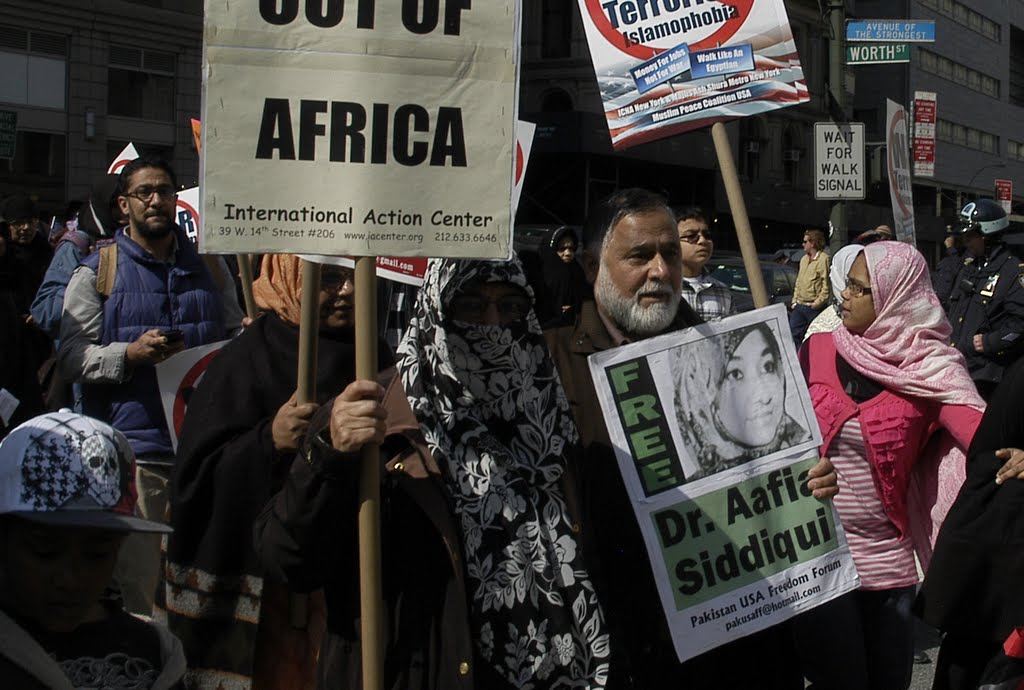 Foley Square: Imam Shamsi Ali and Seemi Ahmed and Pardiss of Center for Constitutional Law holding the banners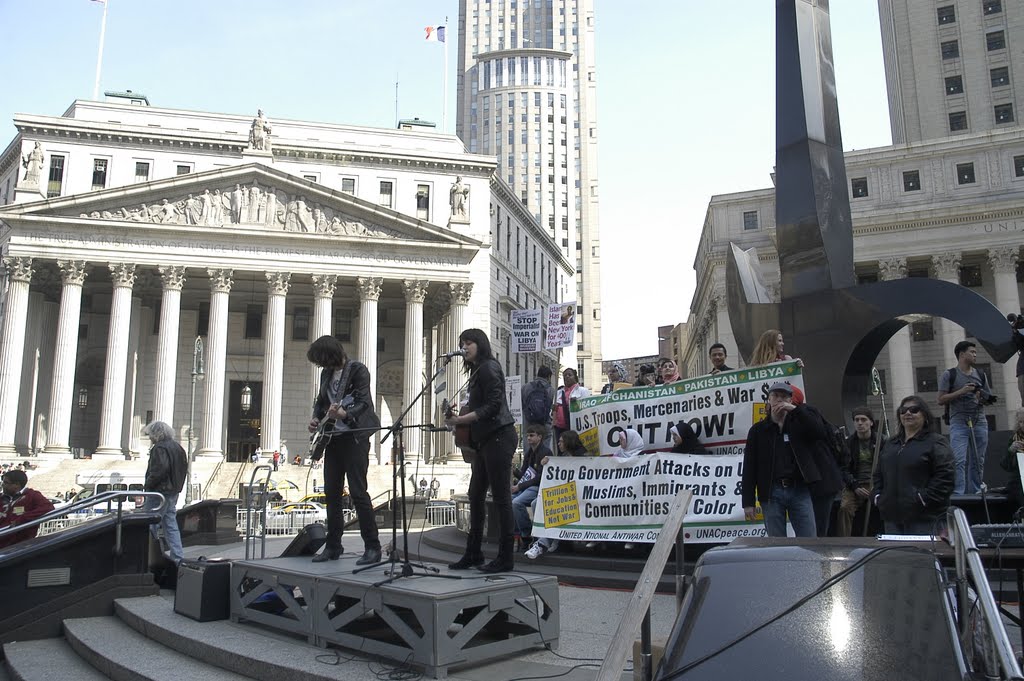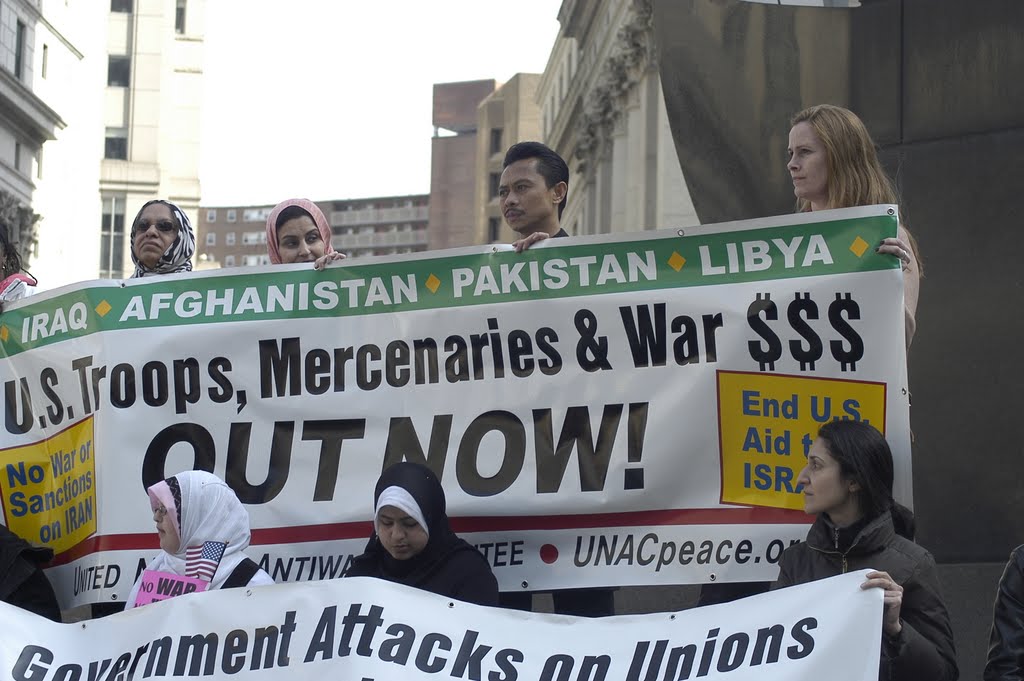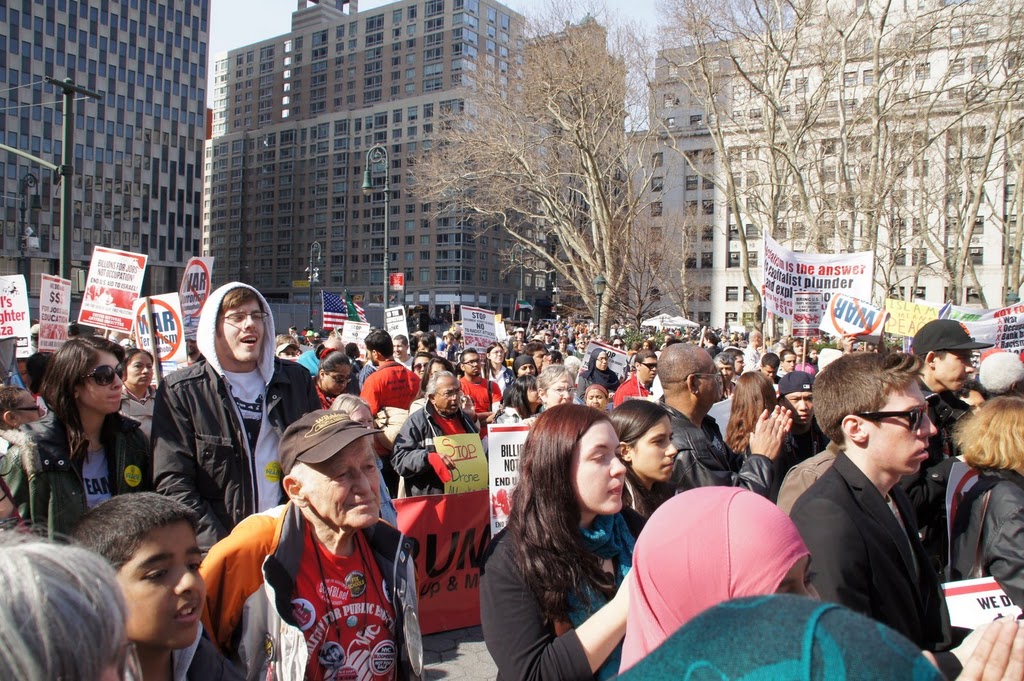 Ishrat Ruhi of MUNA Youth speaking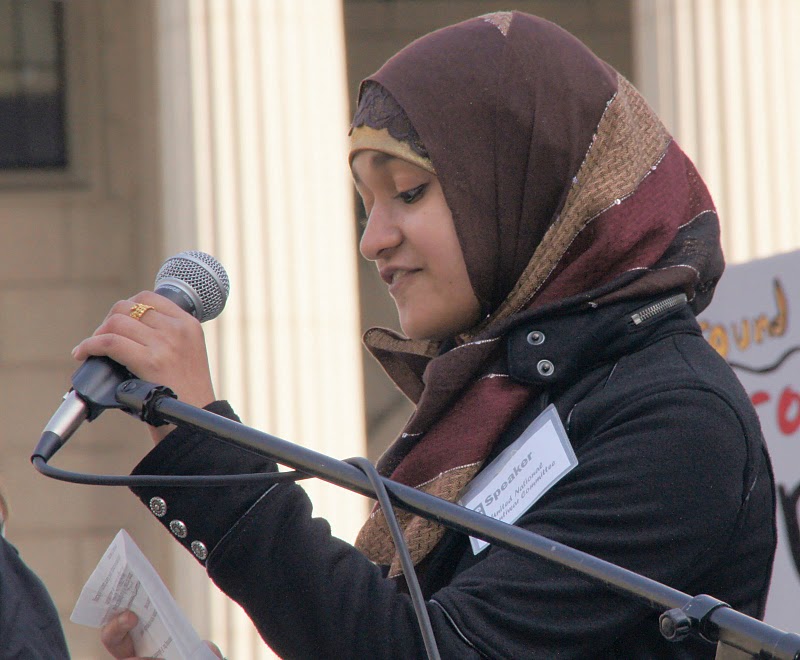 Cindy Sheehan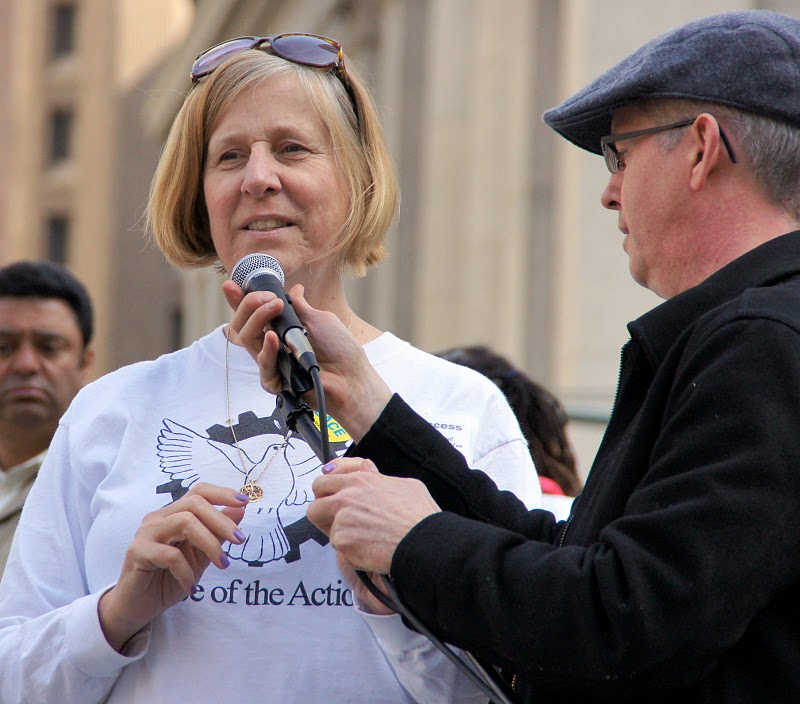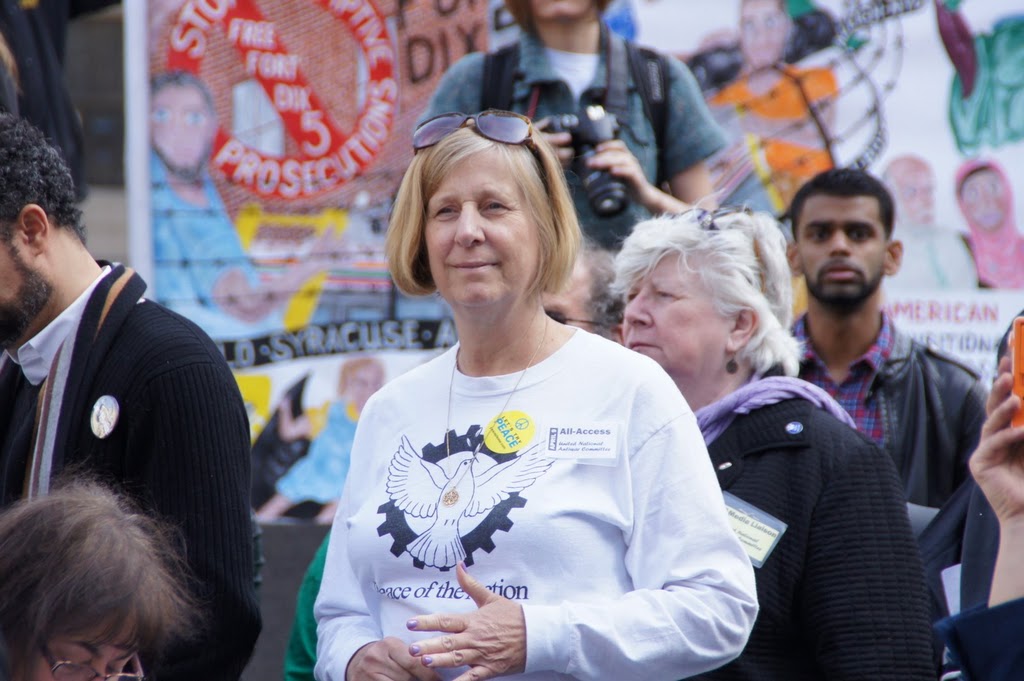 http://newyork.cbslocal.com/2011/04/09/thousands-gather-at-union-square-to-voice-concerns-against-wars/
http://news.xinhuanet.com/english2010/photo/2011-04/10/c_13821584.htm
http://www.allvoices.com/contributed-news/8739543-us-thousands-gather-at-antiwar-rally-in-union-square-new-york-city
http://gothamist.com/2011/04/09/todays_peace_rally_against_endless.php#photo-1
http://gothamist.com/tags/unitednationalantiwarcommittee
http://gothamist.com/tags/muslimpeacecoalition
http://www.presstv.ir/detail/173995.html
http://www.youtube.com/watch?v=MHUsjwbwD-A
A few of the talks at the April 9 NYC Rally:
Imam Abdul Malik Mujahid
http://www.youtube.com/watch?v=mwieL9jLewk
Seemi Ahmed
http://www.youtube.com/watch?v=T-0iItGxcII
Dr. Shaik Ubaid
http://www.youtube.com/watch?v=k1CKYIdkzRQ
imam Ashrafuz Zaman
http://www.youtube.com/watch?v=fsEvr_ktUCg
Imam al-Amin Abdul Latif
http://www.youtube.com/watch?v=qZQfr1kljrw&feature=related
http://www.youtube.com/watch?v=MDN3TGTAVCQ
http://www.youtube.com/watch?v=yW0TYdeqTYM
http://www.youtube.com/watch?v=07EpCACJ9d0
http://www.youtube.com/watch?v=fPj8__HZBTo