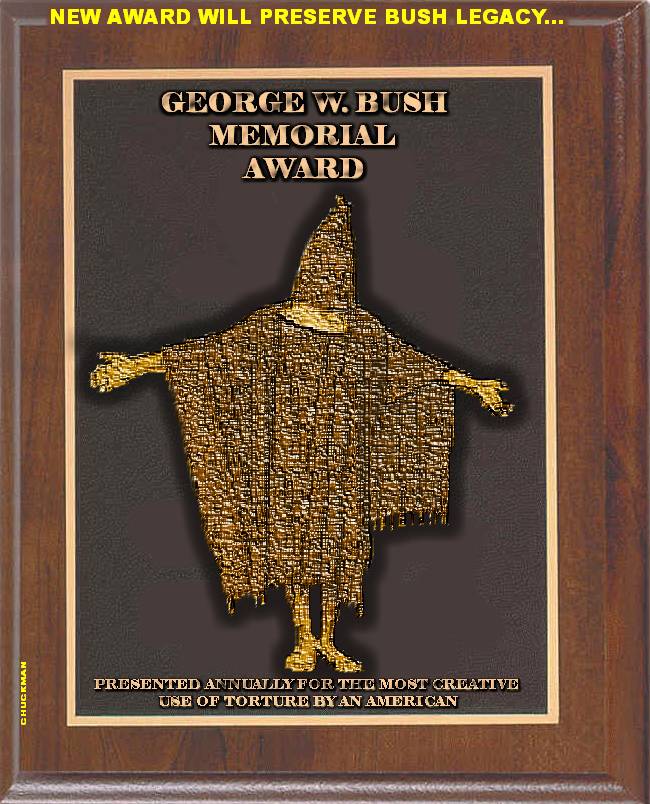 By John Chuckman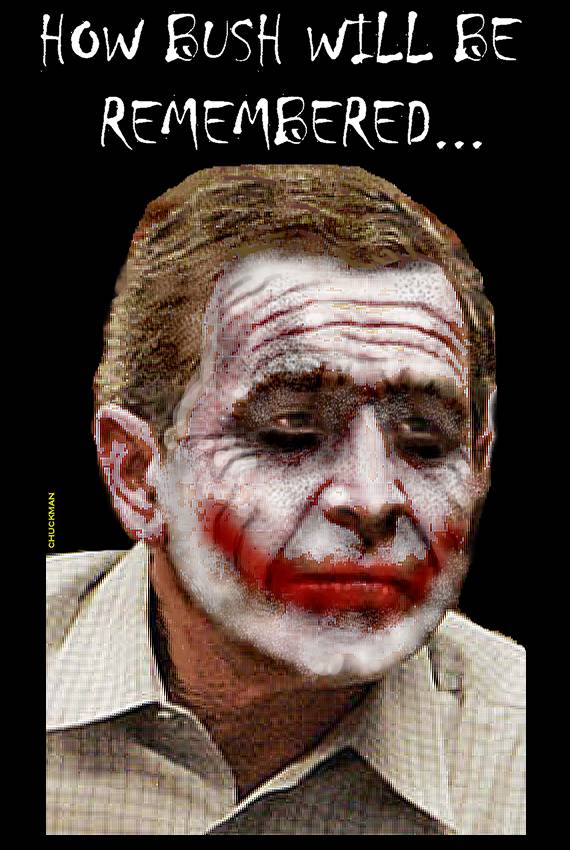 By John Chuckman
=================================
Bush 'Indifferent' to Lives of Americans and Others Trapped in Gaza
(WASHINGTON, D.C., 1/13/2009)
A prominent national Islamic civil rights and advocacy group today decried the Bush administration's "apparent indifference" to the dangers faced by the more than 150 American citizens and their family members trapped under Israeli fire in the Gaza Strip.
The Washington-based Council on American-Islamic Relations (CAIR) questioned why the U.S. government has not demanded that Israel halt its attacks to allow an evacuation of American citizens.
"It is shocking that our own government refuses to ask a nation that receives billions of American tax dollars each year to pause its killing machine long enough to bring U.S. citizens to safety," said CAIR National Communications Director Ibrahim Hooper. "It is imperative that a long-term cease-fire be established to protect all of Gaza's civilian population."
He said citizens of many other nations, including Canada, Russia, the Philippines, Ukraine, Denmark, Austria, Norway, Romania, and Sweden have already been evacuated from Gaza. "Our nation's apparent indifference to the lives of its citizens is a matter of great concern," said Hooper.
CAIR has been seeking State Department assistance in evacuating two American children, ages six and three, along with all the other Americans in Gaza. The father of the two children said bullets fired from an Israeli tank hit the family home in Beit Hanoun on Saturday. He said his brother's nearby two-story home was destroyed yesterday by the Israelis.
The State Department tells CAIR that an evacuation is being planned but that no date has been set.
SEE: U.S. Preparing Evacuation of 150 Americans SEE ALSO: 'Nowhere is Safe' for Trapped Gaza Civilians - UNRWA CAIR is also seeking American sponsors for those evacuees who may be brought to the United States. A number of potential evacuees are non-citizen parents of young American-born children.
SEE: Can You Sponsor U.S. Citizens Who Will be Evacuated from Gaza?
The death toll from Israeli attacks on Gaza, which includes many women and children, is approaching 1000 (1200 on Jan 17). Thousands of civilians have been injured.
In its attacks, Israel has denied access to wounded civilians and has targeted homes, schools, mosques, universities, medical and United Nations personnel, a hospital, and a church. A leading human rights group has accused Israel of using white-phosphorus munitions in its attacks on civilian areas.
Video:
Israel Uses White Phosphorous Against Palestinian Civilians (CNN)
CAIR, America's largest Islamic civil liberties group, has 35 offices and chapters nationwide and in Canada. Its mission is to enhance the understanding of Islam, encourage dialogue, protect civil liberties, empower American Muslims, and build coalitions that promote justice and mutual understanding.
CONTACT: CAIR National Communications Director Ibrahim Hooper, 202-488-8787 or 202-744-7726, E-Mail: ihooper@cair.com; CAIR Communications Coordinator Amina Rubin, 202-488-8787, E-Mail: arubin@cair.com
=================================
A Poem for Palestine
Children cry tonight, where is the world to relieve their pain,
Children are dying tonight, where is the world to save them from these dark graves.
The streets are scattered with the bodies of the oppressed, children's blooded shoes scattered across a city of death.
Whole families huddle together in the dark, hungry and frightened not knowing when an Israeli missile will tear them apart.
Toddlers cry from the sound of the air strikes, asking their mothers if it will be their turn to die next. Fathers look at their babies in the dark praying to God just to survive till dawn, but if someone has to die please let it be me and save my young.
Compassion is lost in this blood soaked land, many innocent souls taken by this Zionist plan.
Truly only God can protect us from their plan of starvation, only God can stop this mass annihilation.
Gaza is dark tonight, where is the world to give her light, Gaza burns tonight where is the world to put out the blaze, Gaza screams tonight, how can the world ignore their pleads.

Nahel Rimawi
=================================
Israeli war criminals must be judged at the International Criminal Court
To the Prosecutor of the International Criminal Court (ICC)
Approximately 300 among NGOs and associations ask the Prosecutor of the International Criminal Court to open an investigation on the war crimes committed by Israel in Gaza. Our support is indispensable. Sign and circulate this urgent "universal petition".
Law is the distinguishing mark of human civilisation. All progress made by humanity coincides with the consolidation of rights. The challenge that Israel's aggression against Gaza poses to us consists in affirming, when confronted with such great suffering, that the response to violence is justice.
War crimes? Only courts are able to bring about a sentence, but all of us can bear witness, because a human being only exists in his relationship with others. The circumstances show the breadth of their dimension in Article 1 of the Universal Declaration of Human Rights of 1949, "All human beings are born free and equal in dignity and rights. They are endowed with reason and conscience and should act towards one another in a spirit of brotherhood."
The protection of populations, and not only of States, is the reason why the International Criminal Court exists. A population without a State is the most threatened of all, and in historical circumstances, they are placed under the protection of international institutions. The most vulnerable populations must be the most protected. Killing Palestinian civilians, the Israeli armoured tanks have caused humanity as a whole to bleed. We have been insisting that the power of the Prosecutor be put at the service of all the victims, and this task must allow that the entire world receives a message of hope, that of the construction of international rights based on human rights. And together, one day, we can pay homage to the Palestinian people to the contribution that they have given to the defence of human freedom.
Adib Kawar
===============================
What can I do for Gaza?
We've asked you to do several important things since the war in Gaza began nearly three weeks ago.
We've asked you to write to your representatives about the war in Gaza: click here We've asked you to send a letter calling on the State Department to urge the Israeli government to immediately allow reporters into Gaza in accordance with the Israeli High Court Ruling of December 2008: click here We've asked you to write to the children of Gaza and offer them what words of comfort you have: click here We've asked you to give to the organizations that are actually able to work on the ground in Gaza to provide some small relief in the humanitarian crisis there: click here We've asked you to volunteer this Martin Luther King weekend and help assemble essential hygiene products to be donated to American Near East Refugee Aid (ANERA) and to the DC Central Kitchen-THANK YOU We've invited you to be a part of our Arab American Inaugural Event in Washington, D.C. and help demonstrate to the new administration that Arab Americans are a visible and committed constituency: JOIN US.
If you haven't had a chance to do these things, please. Take a moment to do them right now. A few clicks of your mouse, a few words on a keyboard, could make a huge difference for the 1.5 million Palestinians trapped behind the blockade in Gaza.
Our daily updates are archived on the AAI website for you to read:
Ignorance is NOT bliss January 14, 2009
When you look at it that way January 13, 2009
Media Wars? January 12, 2009
Small Increments of Change January 9, 2009
Your daily update on Gaza January 8, 2009
As always, we welcome your comments, your suggestions, and your ideas. Please write us at communications@aaiusa.org
Do you want more?
If you are still in search of a different perspective on the war in Gaza, you might consider reading "Gaza's Eyes to Cry With" by Jeff Huber. Commander Huber, U.S. Navy (Retired), commanded an E-2C Hawkeye squadron and was operations officer of a Navy air wing and an aircraft carrier.
The purpose of strategy in war is to focus the violence on a tangible policy aim. Not surprisingly, Israel's Ambassador to the United States Sallai Meridor freely admitted in a recent lecture at George Washington University that, "we have no grand political scheme" in Gaza.
That means our "friend and democratic ally," with the endorsement of our executive and legislative branches of government and with the tacit approval of our president elect, are conducting slaughter for the sake of slaughter.
Huber's works are required reading at the U.S. Naval War College. Let's hope this essay becomes required reading on the Hill.
Some final words from...
Bill Moyers' moving editorial on the violence in Gaza that aired January 9th on PBS-- his is an appeal for saner heads and hearts to prevail in this conflict:
"Every nation has the right to defend its people. Israel is no exception, all the more so because Hamas would like to see every Jew in Israel dead. But brute force can turn self-defense into state terrorism. It's what the U.S. did in Viet Nam with B-52's and napalm, and again in Iraq with shock and awe. By killing indiscriminately the elderly, kids, entire families, by destroying schools and hospitals, Israel did exactly what terrorists do and exactly what Hamas wanted. It spilled the blood that turns the wheel of retribution."
This email was sent to: editor@aljazeerah.info To unsubscribe, go to: http://www.aaiusa.org/unsubscribe
Arab American Institute 1600 K Street, NW Suite 601 Washington, DC 20006 www.aaiusa.org
===============================
Pictures of the Zionist massacres in Palestine

Please, see the following links to some pictures related to the massacres perpetrated by the Zionists in occupied Palestine. Maybe they could be used in exposing what the Zionist propaganda seeks to hide.

http://www.elfarra.org/gallery/gaza.htm

http://portail.islamboutique.fr/gaza2008/

http://www.uruknet.info/?p=49933

Abu Khalid A. O. Ali
===============================
STOP THE WAR COALITION

3RD NATIONAL DEMONSTRATION FOR GAZA
SATURDAY 24 JANUARY
ISRAEL OUT OF GAZA NOW: LIFT THE BLOCKADE
ASSEMBLE BBC BROADCASTING HOUSE
PORTLAND PLACE, LONDON, W1A 1AA
(Nearest tube Oxford Circus)
MARCH TO TRAFALGAR SQUARE

With over 1100 killed, 350 of them children, and over 5500
injured, the suffering in Gaza is beyond catastrophic. Israel
is ignoring the worldwide clamour for it to stop now and is
escalating its attacks.

A third national demonstration against Israel's barbarity and
war crimes has been called for Saturday 24 January in London
by Stop the War Coalition, Palestine Solidarity Campaign,
British Muslim Association and many other organisations.

The demonstration will assemble at BBC Broadcasting House,
Portland Place, London, as a response to the BBC's largely
one-sided coverage of the Gaza massacre, allowing Israeli
spokespeople endless opportunities to propagate lies and
deception without challenge.

We will march from the BBC to Trafalgar Square. Further
details, including timings and route, will be available
shortly.

Stop the War calls on all its local groups and supporters to
start building now for what we need to make an even bigger
demonstration than the 100,000 who protested on 10 January.
Israel must be made to stop its carnage and we must show our
solidarity with the people of Gaza suffering unimaginable
atrocities.
Email office@stopwar.org.uk
Tel: 020 7278 6694
Web: http://www.stopwar.org.uk

===========================
In support of Palestine:
Greetings from Knud Thyssen, Denmark
http://www.politik-info.dk/Palaestina.htm
---
Fair Use Notice
This site contains copyrighted material the use of which has not always been specifically authorized by the copyright owner. We are making such material available in our efforts to advance understanding of environmental, political, human rights, economic, democracy, scientific, and social justice issues, etc. We believe this constitutes a 'fair use' of any such copyrighted material as provided for in section 107 of the US Copyright Law. In accordance with Title 17 U.S.C. Section 107, the material on this site is distributed without profit to those who have expressed a prior interest in receiving the included information for research and educational purposes. For more information go to: http://www.law.cornell.edu/uscode/17/107.shtml. If you wish to use copyrighted material from this site for purposes of your own that go beyond 'fair use', you must obtain permission from the copyright owner.