Arab Palestine

PRIOR IT WAS STOLEN BY ZIONIST GANGS


===========================

Aafiya's case: On Video


To all the media who came to my press conference in Islamabad on Sunday - thank you so much and apologies to those who could not make it, it was very last minute.

However, the general thrust was to update everyone with the latest developments with regards Aafiya's case.

I understand her ex-husband has attracted lots of publicity by saying the iconic image of Aafiya was stunted up by her and her sister Fowzia, and that the picture is a hoax.

Here is the unedited film I referred to at the press conference which reveals that the picture was indeed taken on the day of her arrest in Ghazni last July. The man I am talking to is the Governor of Ghazni and here he is showing me a series of photographs taken on that day.

http://www.youtube.com/watch?v=nBhseSkNX68

This proves Aafiya's husband is indeed a liar ... a statement which I gave at the press conference and I also threw him a challenge to me, that if he disagrees then he should sue me in a court of his choosing and I will see him in court.

Once again, thank you for your time. Please feel free to use this footage as you wish - it was put up on Youtube purely for the benefit of the Pakistan media and I've not advertised this thread outside of this circle.

Kind regards

Yvonne Ridley

==============================

==============================
Thursday, June 25th with Ahmed Ali, former Iraqi correspondent for the British newspaper

American Friends Service Committee
Middle East Peace Education Program
Presents:

IRAQ In Fragments

Thursday, June 25th

7pm-9:30pm
Atlanta Friends Meeting meetinghouse:
701 West Howard Avenue
Decatur, Georgia 30030

This film illuminates post-war Iraq in three acts, building a vivid picture of a country pulled in different directions by religion and ethnicity.
Afterwards there will be discussion about Iraq and the human cost of war with
Ahmed Ali, former Iraqi correspondent for the British newspaper, the Daily Telegraph, featured in the book:
Red Zone: Five Bloody Years in Baghdad by Oliver Poole

For more information or to RSVP please contact Lola Ibitoye at middleeast-se@afsc.org or at 404-586-0460 x21

Lola Ibitoye
Middle East Peace Education Program Assistant
American Friends Service Committee
92 Piedmont Ave
Atlanta, GA 30303
404-586-0460 x21
middleeast-se@afsc.org
fibitoye@afsc.org


==================================
<![if !vml]>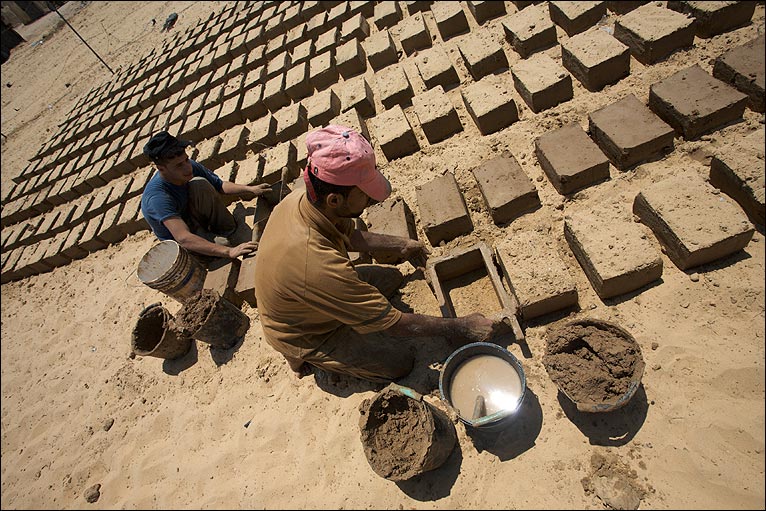 <![endif]>
Gazans have begun building with mud. Under Israel's blockade, building materials cannot enter the Strip, leaving the owners of several thousand homes destroyed in the recent conflict unable to rebuild.
<![if !vml]>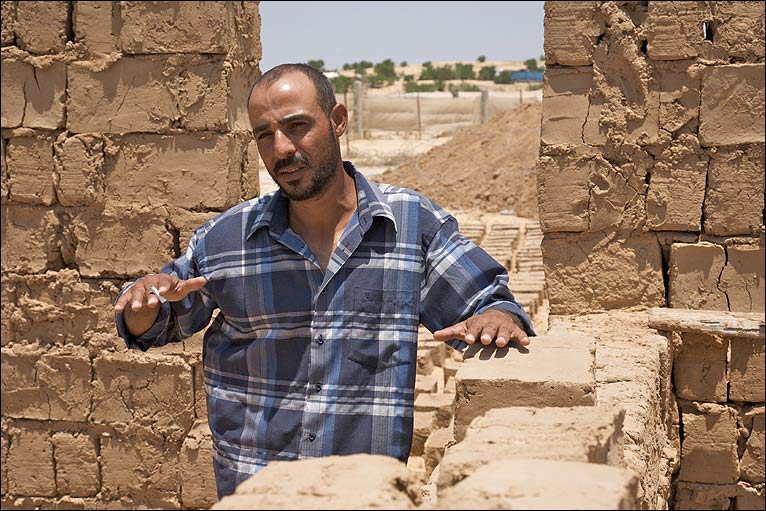 <![endif]>
Nidal Eid, 35, has rented a house since his home near Rafah in south Gaza was bulldozed during an Israeli incursion in 2003. He started building his new home two weeks ago, but now needs wood for the roof.
<![if !vml]>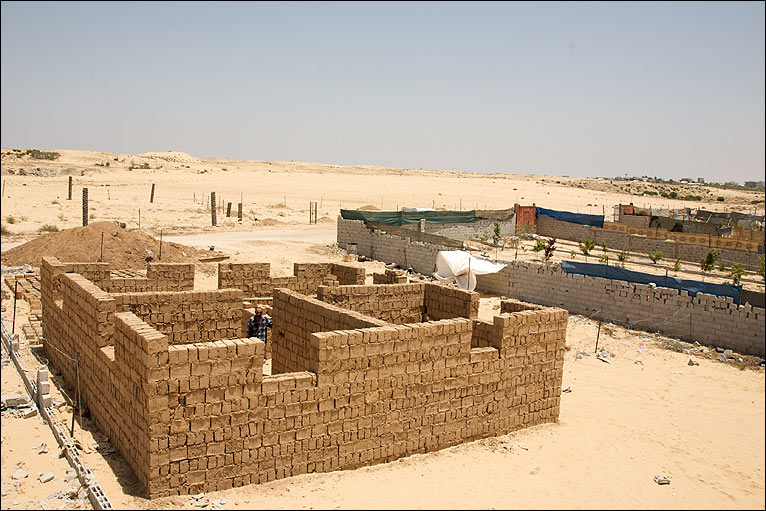 <![endif]>
Mr Eid is building two rooms, a hall, a kitchen and bathroom, all on the ground floor, to house himself, his wife and seven children: "It's not my dream, or my children's dream - but it is a temporary solution," he says.
<![if !vml]>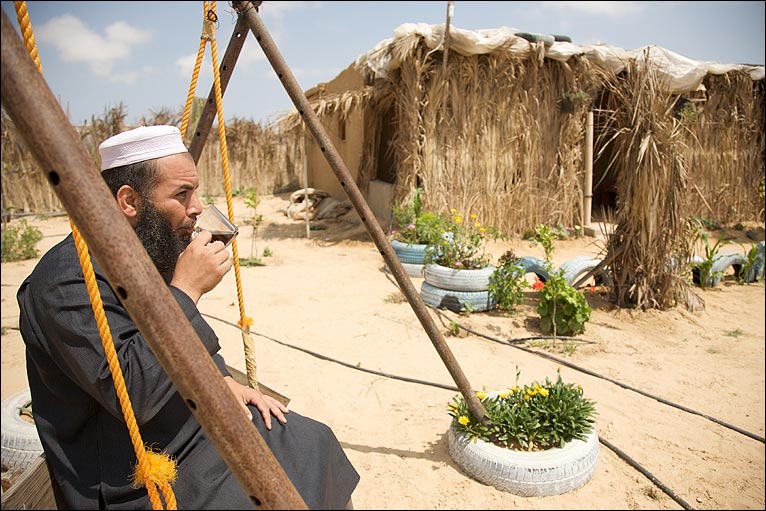 <![endif]>
He has started a garden, where he grows vegetables and has built a swing for his daughters. Hamas, which controls the Gaza, now says it will fund the construction of mud buildings.
Please click HERE and see more photos and the readers comments.
"Such determination and grace of spirit.. I see the heart, soul n strength and oh so powerful determination
to NOT be defeated....so much to learn from our brothers and sisters in Palestine about life, love, family,
community, struggle,, creativilty and happiness...look at the smiles,.. I weep...and I learn...and I long to
touch the sacred earth of Palestine..."